The most visited countries for tourist per year
3 min read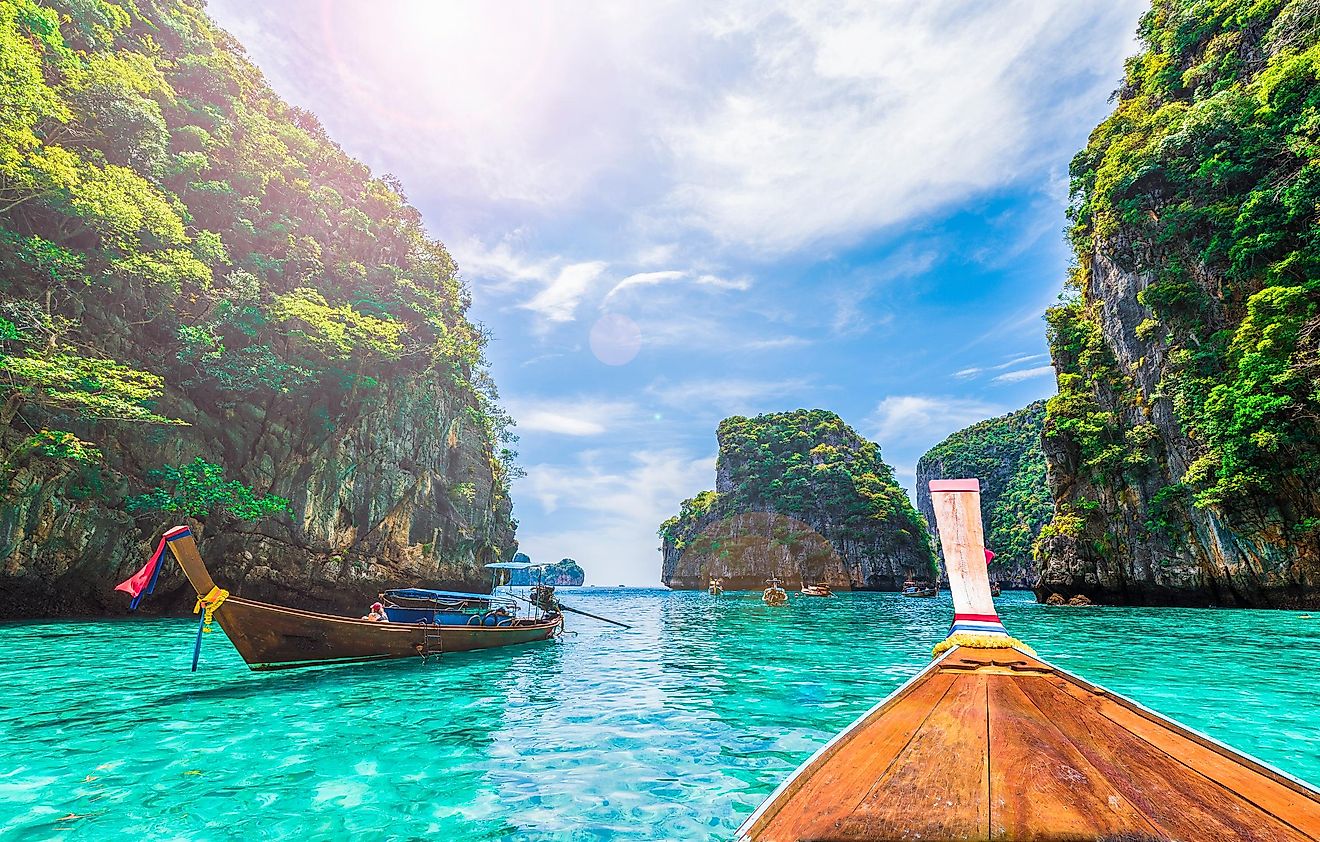 Tourism is one of the most explored recreational activities in the world and for places with many tourist attractions it serves as a means of income for the country. This article offers an exclusive and detailed guide on how to get you on board or ship.
Tourists are usually on the outlook for something, most of the time, for adventure or just a cheap vacation deal to create memories and live in a different world for a bit. There are countries who are blessed with meeting the very needs of tourists either by nature or by conscious efforts put into creating jaw dropping structures and ensuring that they are constantly maintained.
Here are the most frequently visited countries of the world;
A recent ranking by the United Nations World Tourism Organization reveals that "Europe boasts 12 of the 20 most-visited countries. But Asia and the Pacific, with five countries on the list, is the fastest-growing region"
1. Turkey:
Turkey is the place where East meets West with an estimated value of 30million visitors. Visitors in search of good food, which could be a little unhealthy but what is life without spontaneity? The food, fairytale balloons of Cappadocia, the numerous beach resorts, waterfalls, Mount Nemrut, Ephesus, Pamukkale in Turkey will hold you spellbound and leave you spending an overtime.
2. Thailand:
Thailand boasts of about 32.6 million tourist visitors annually. From the friendly people, to the amazing weather, affordable prices, beautiful ladies, breathtaking landscapes tells you only one thing and that is that Thailand is a place to be for your next tourist vacation.
While you are in Thailand, a visit to Bangkok, Koh Samui, Chiang Mai, Krabi will give you the best tourist experience.
3. Mexico:
Being on the border of the US, it's no surprise that Mexico gets as much as 35 million visitors yearly. Although Mexico has even more to offer, Tulum, Chichen Itza, Pico de Orizaba, Marietas Island are major stops in Mexico. The day of the dead festival is one you should not miss if you happen to be there in November.
4. Germany:
Over 35.6 million people visit Germany and this huge number is a credit to the history of Berlin, the beers, Oktoberfest, and Black forest. Not excluding the Neuschwanstein Castle
The list of most visited countries are even more, with the United Kingdom ranking next with a visitor count of 35.8 million people. Italy has an estimated value of 52.4 million visitors which is followed closely by China with a valid 59.3 million visitors. The ranking goes on to Spain, the USA and finally France with a whopping number of 82.6 million visitors. France is currently the most visited in the World.
You may be wondering why there are so many visitors but it is usually for a worthy course. Although for some of these places, it is not as shown on the screen hence, the concept of 'Paris Syndrome,' where visitors are left in devastation of what they saw on screen versus the reality of some places in France.
Do not get discouraged just yet, you can get the next concert ticket and start to plan your trip. If you're headed for France, make sure to explore Paris, Chamonix (and Mont Blanc). Bordeaux (and the Marathon Du Medoc) St Tropez and Champagne.
Conclusion:
Love for tourism is love for nature, while some people engage in tourist visits as professionals, the concept helps to improve appreciation of culture and understanding of people and how the world works.